PHR

LARGE
LED beacon light (22/48)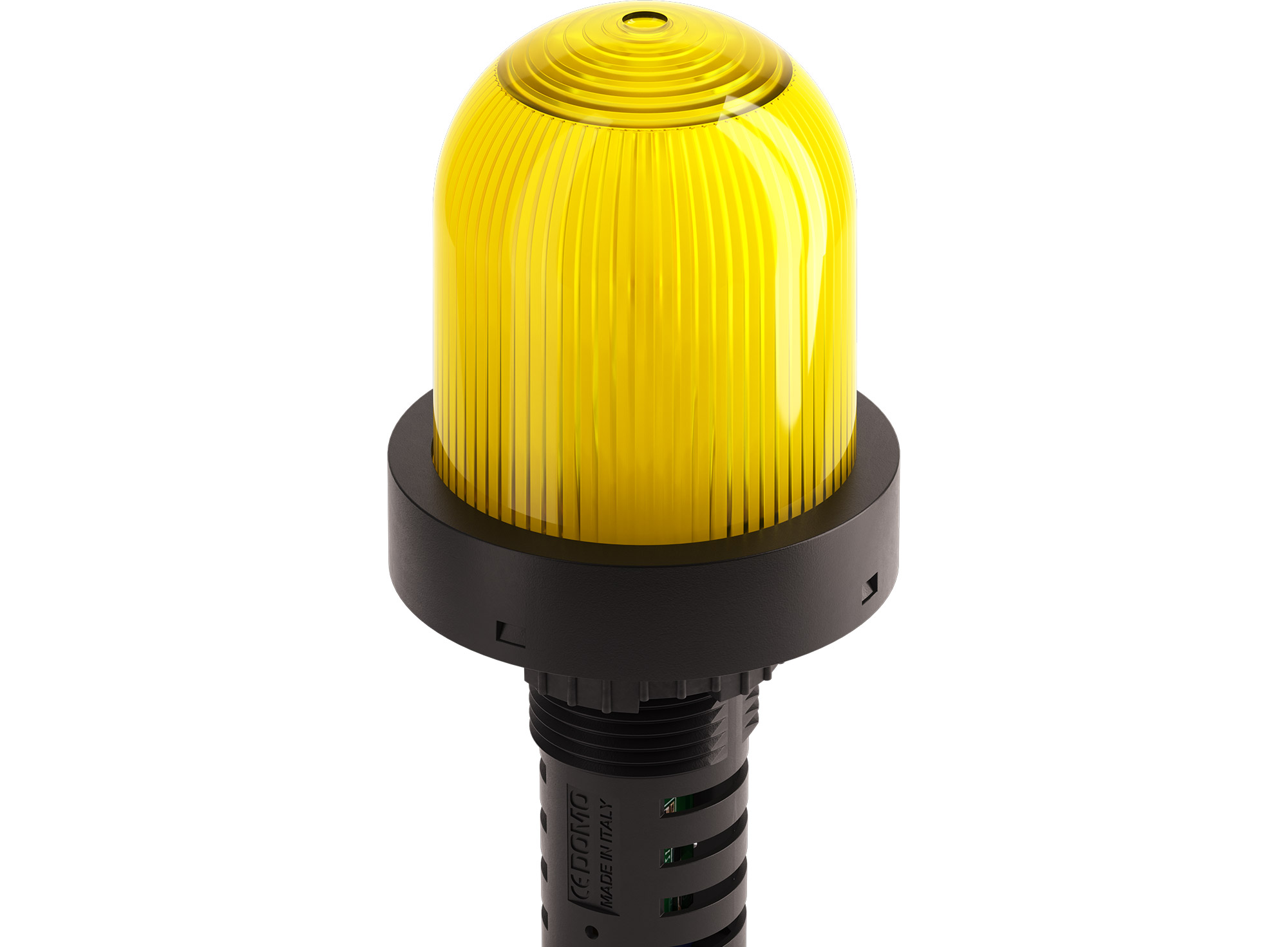 Colors
Intense and bright colored light,
from any point of view.
MONOCOLOR Red lens, Red LED

MONOCOLOR Green lens, Green LED

MONOCOLOR Yellow lens, Yellow LED

MONOCOLOR Amber lens, Amber LED

MONOCOLOR Blue lens, Blue LED

MONOCOLOR White lens, White LED

BICOLOR White lens, Red/Green LEDs

is not compatible with
Power supply voltage
Choose the type of
power supply
that's right for you.*
*And if it's not in the catalog,
try to ask for it.
12

AC/DC

24

AC/DC

48

AC/DC

130

AC/DC

240

AC

Or customizable
upon request.
240V not compatible with
Read more
Connection types
It always gets the right connection.
Screw Connection with Tension Sleeve
Extra features
Enhance your
indicator
with the options
you prefer.
Built-in Lamp Test Facility

A built-in circuit provided with specific diodes allows to test the LEDs functionality with no need of external tools for cabling, no extra work, no extra money and no extra space.

is not compatible with

Tropicalization

Enjoy a longer durability: a protective layer covers the whole circuit preventing the potential damages that may occour in dusty, saline, humid and oxidizing environments.

Flying Leads

Don't waste your time with cabling: we can cable wires as long and thick as you need and mount them on the connection terminal you choose.

Blinking light

LED(s) will blink when turned on.

is not compatible with
Specific features
There's a lot more to know.
LED Cluster Light

The presence of 6 LEDs inside spreads an intense and bright colored light evenly diffused.

Smart PCB

Thanks to our innovative technologies, the LED indicator can be powered with both AC or DC power supply without any risk.

Backfeed Protection

A built-in protection diode absorbs any incidental excess current to avoid reverse feeding, minimizing the risk of LEDs unexpected lighting and hazards to the electrical grid equipment.

Low Voltage Glow Protection

To avoid the risk of unexpected and random switch-ons, the device will be provided with a Zener diode that properly calibrates the minimum voltage required to switch on the LED Indicator.

IP54

Limited protection against dust ingress. Protected against splash water from any direction.

4 layers PCB

The state of the art of our technological research allows us to insert into this device an SMD equipped with a 4 layers PCB.