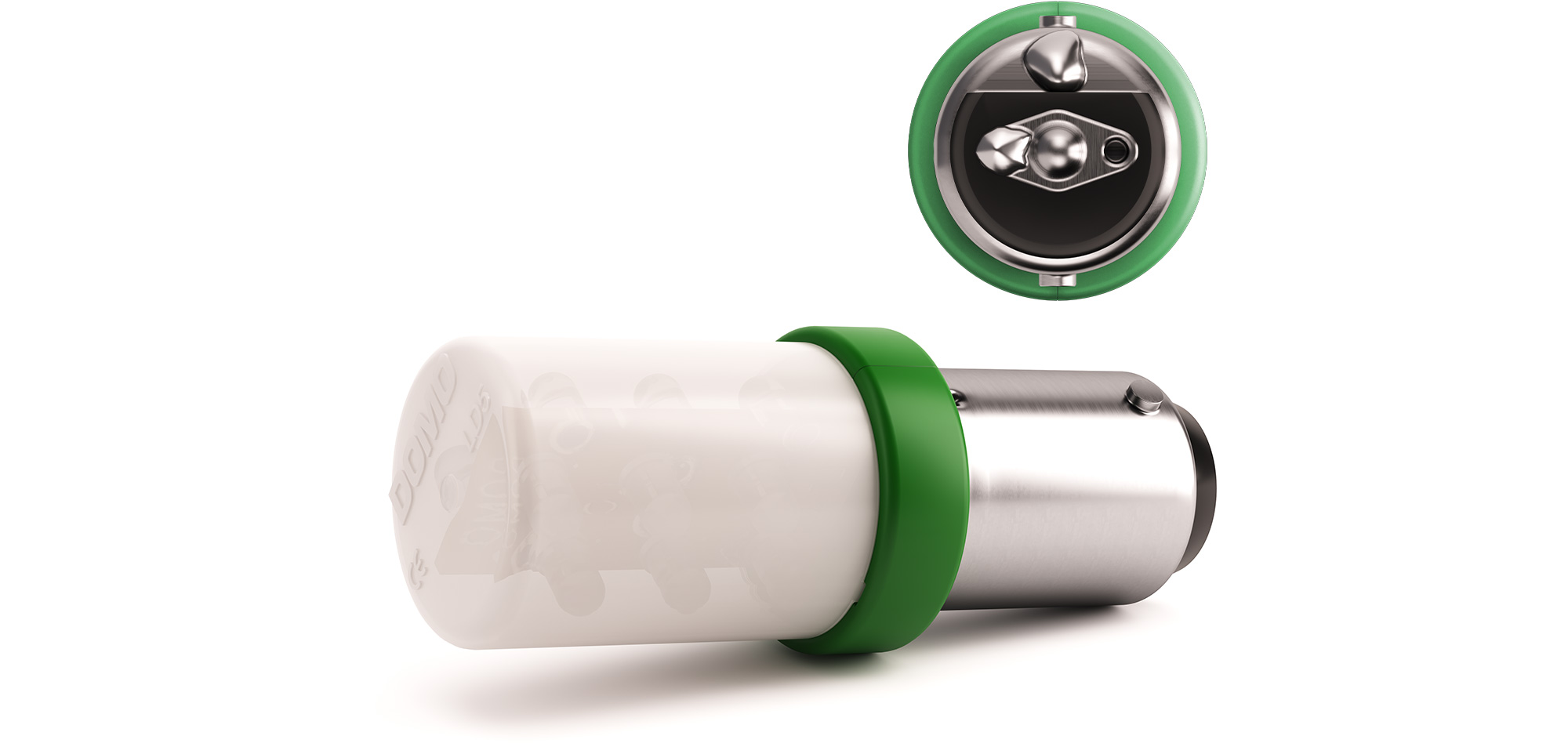 MONOCOLOR White lens, Red LED

MONOCOLOR White lens, Green LED

MONOCOLOR White lens, Yellow LED

MONOCOLOR White lens, Amber LED

MONOCOLOR White lens, Blue LED

MONOCOLOR White lens, White LED
Power supply voltage
Choose the type of
power supply
that's right for you.
Specific features
There's a lot more to know.
LED Cluster Light

The presence of 12 LEDs inside spreads an intense and bright colored light evenly diffused.

Built-in Rectifier Bridge

Thanks to the built-in rectifier bridge, the device can be powered with both AC or DC power supply without any error.

IP20

Protected against solid objects over 12.5mm in diameter. No protection against liquids.

2 layers PCB

The state of the art of our technological research allows us to insert into this device an SMD equipped with a 2 layers PCB.