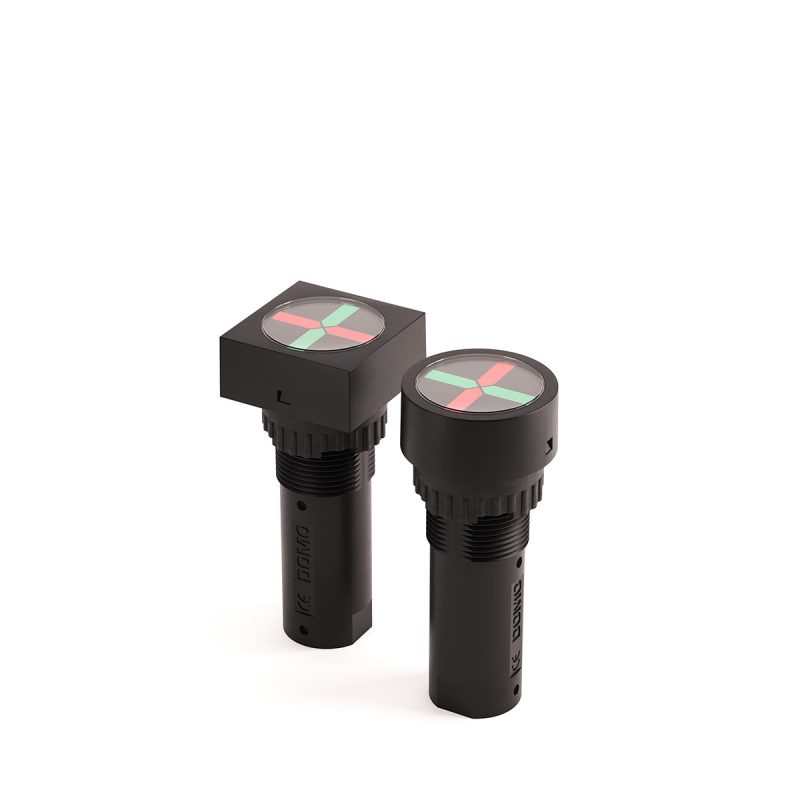 CR

SMALL
16/24
Head type

Head shape

Semaphore colors

BICOLOR

TRICOLOR

Power supply voltage

Connection type

Extra features

Specific features

Built-in Rectifier Bridge

To operate both in alternating (Vac) and direct current (Vdc).

Backfeed Protection

Built-in protection diodes protect the circuit from reverse voltage and current.

Low Voltage Glow Protection

A Zener diode properly calibrates the minimum voltage required to switch on the LED Indicator.
View product