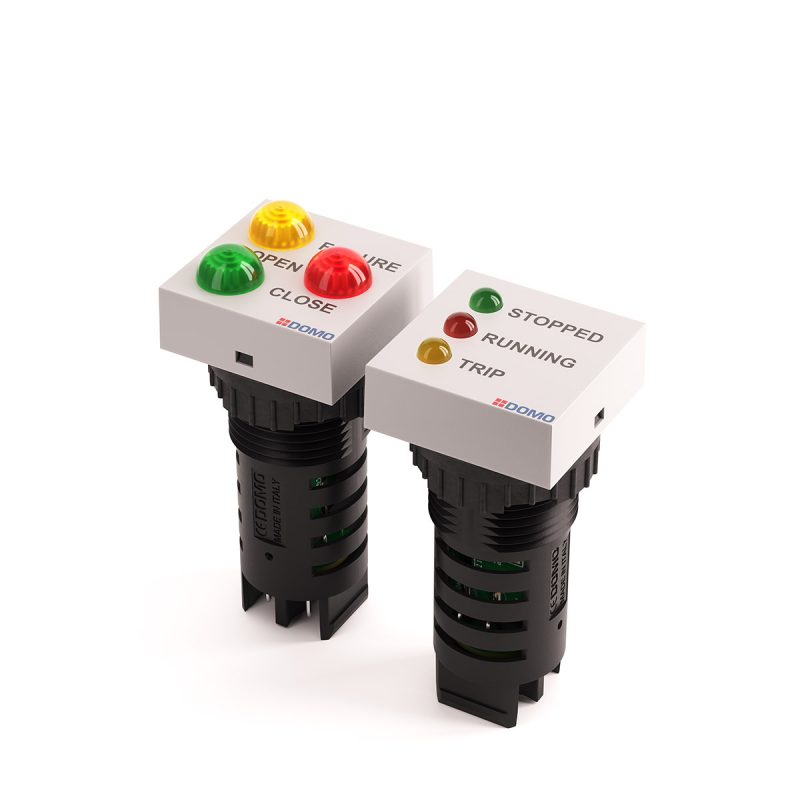 ML

REGULAR
22/30
LEDs

IP40

IP54

IP65

Colors

Power supply voltage

Connection type

Extra features

Specific features

Fresnel Lens (2LH, 3LH)

Each LED is equipped with a Fresnel lens.

Smart PCB

To operate both in alternating (Vac) and direct current (Vdc).

Built-in Lamp Test Facility

A built-in circuit provided with specific diodes allows to test the LEDs functionality with no need of external tools for cabling, no extra work, no extra money and no extra space.

Backfeed Protection

Built-in protection diodes protect the circuit from reverse voltage and current.

Low Voltage Glow Protection

A Zener diode properly calibrates the minimum voltage required to switch on the LED Indicator.
View product