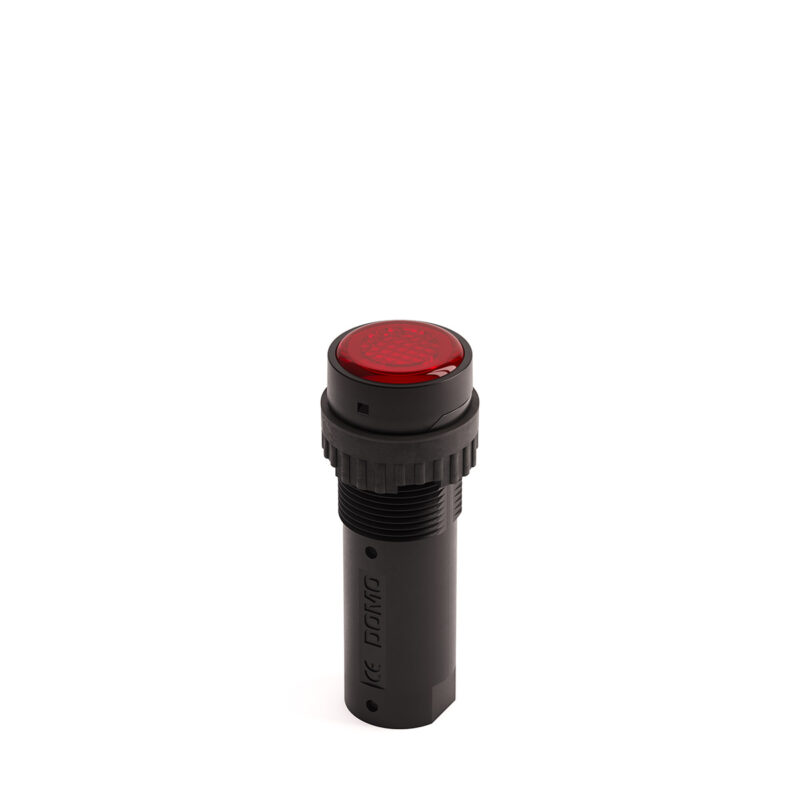 VEB

XS
16/18
Colors

MONOCOLOR

Colored lens/Colored LED

Power supply voltage

Connection type

Extra features

Specific features

Extra Bright Light

The prismatic lens makes the light of the device perfectly visible even in full sunlight.

LED Cluster Light

The presence of 5 LEDs inside spreads an intense and bright colored light evenly diffused.

Smart PCB

To operate both in alternating (Vac) and direct current (Vdc).

Backfeed Protection

Built-in protection diodes protect the circuit from reverse voltage and current.

Low Voltage Glow Protection

A Zener diode properly calibrates the minimum voltage required to switch on the LED Indicator.
View product